Toxins 2024: The International Neurotoxin Association Meeting
We are delighted to unveil our participation in the upcoming Toxins 2024 congress, from January 17th to 20th in Berlin, Germany.
Make sure not to miss this opportunity to connect with us at booth 11 and find out how our innovations are advancing injections of neuromodulators in the therapeutic field.
We invite you to be a part of the prestigious conference in Berlin. See you there!
Mark Your Calendars for Aesthetic Medicine and Plastic Surgery Events
November and December 2023 are packed, and we're thrilled to be part of the following meetings :
Medica
📅 Nov 13-16
📍Düsseldorf, Germany
Ultrasound & Robotic Injection Workshop
📅 Nov 15
📍Warsaw, Poland
🎤 Hosted by renowned expert Dr. Igor Madej
SOFCPRE Congress
📅 Nov 16-18
📍 Paris, France
🎤 Don't miss the round table hosted by Pr. Pierre Guerreschi: Research, Ideas & Innovation. What are the breakthrough advancements that will shape the next 10 years ?
GACD Congress
📅 Nov 17-18
📍Cologne, Germany
🔍 Congress of the German Aesthetic Surgery Society
ACPO Annual Meeting
📅 Nov 24-25
📍Cholet, France
🔍 Plastic Surgeon Meeting of Western France
MICS BotulinumToxin Summit
📅 Dec 1-2
📍Paris, France
❓More detailed information coming soon
We can't wait to meet fellow professionals and discuss the latest trends and technologies in injectables. Discover the Juvaplus breaktrough technologies for injectables live during these events.
Join us in Morocco for the AIME Scientific Congress
Early November, Juvaplus will be in Morocco for the AIME Congress. A rich scientific program on plastic surgery and aesthetic medicine awaits you under the guidance of Pr. Barbara Hersant and Pr. Jean Paul Meningaud.
Juvaplus is proud to sponsor this event and is offering 3 FREE tickets. Contact us now to secure your 2-day pass.
Don't miss this incredible opportunity to expand your knowledge and network in Marrakech & discover safe and reproductible injections with Juvapen. See you there ?
Program in French. More information via the official congress website: Aime – Congrès assises pour l'innovation en médecine esthétique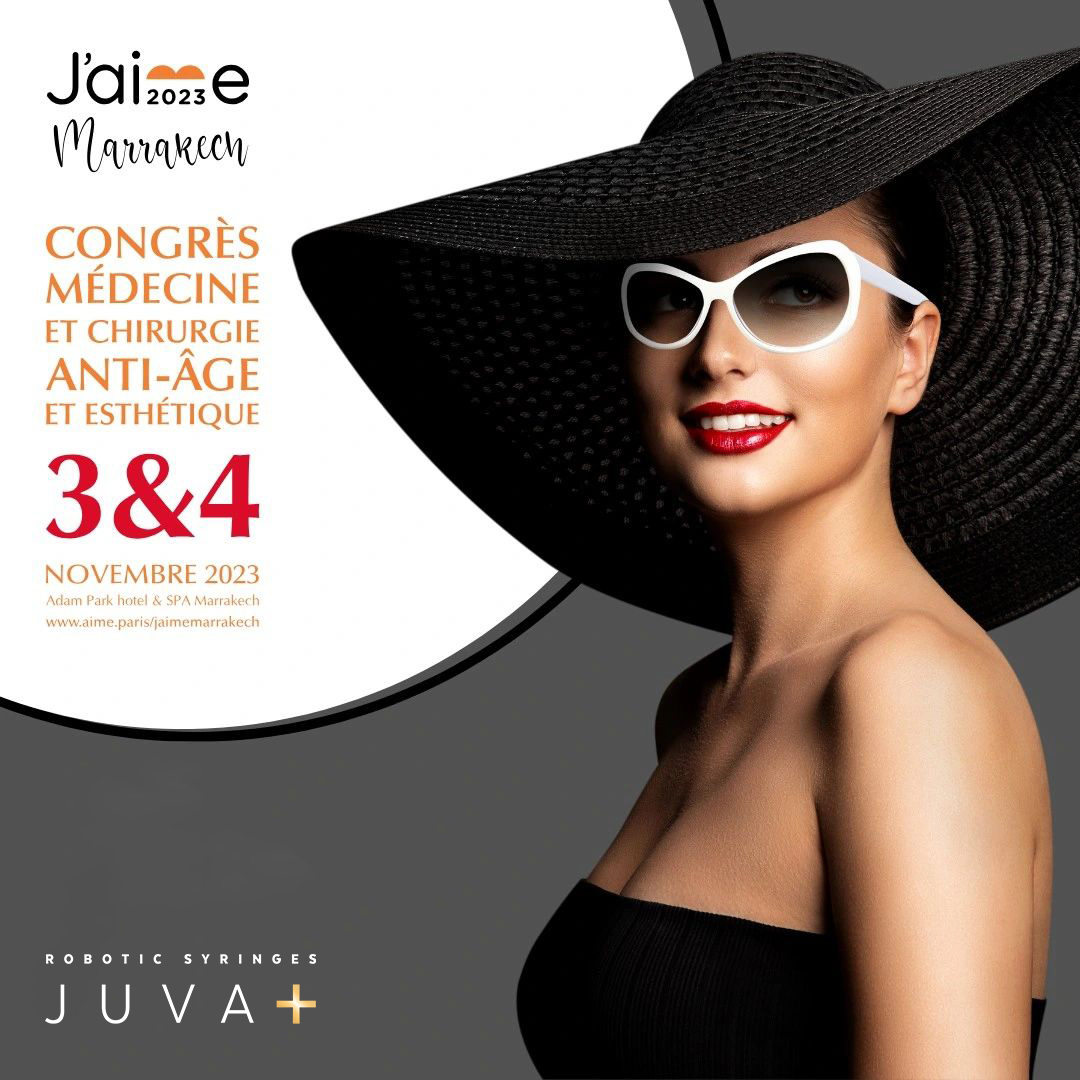 Pink Juvapen Expert launching this October
For a limited time and for Breast Cancer Awareness Month, we're proud to unveil our latest addition: a special pink version of our Juvapen Expert. Make a statement or bring some color to your practice !
Contact us for more information.
Join Us at EAFPS 2023: Discover the Future of Facial Plastic Surgery
We are thrilled to announce our participation in the European Academy of Facial Plastic Surgery (EAFPS) 2023 congress, taking place in the city of Verona, Italy, from September 15th to 17th.
As a leading innovator in the field of medical devices, we are excited to showcase our cutting-edge technologies at this prestigious event.
Don't miss this chance to engage with us booth 21 and discover how our advancements are shaping the future of facial plastic surgery.
Join us at EAFPS 2023 in Verona, where innovation and excellence converge. See you there!

Welcoming Ukr Medmarket as Our Official Partner in Ukraine
In a testament to our commitment to innovation and global growth, we are thrilled to announce a dynamic collaboration with Ukr Medmarket, our esteemed partner in Ukraine. Despite the unique challenges in the region, we are proud to expand our presence in this vibrant market.
Stay tuned for official launch during ORTHOS fair in Kiev, September 8-9th 2023. This event marks the start of an exciting journey with our Ukrainian partners and reinforces the idea that innovation knows no boundaries.
For over 30 years, the Medmarket Group has been providing comprehensive equipment and services to polyclinics, private clinics and hospitals in the dental and medical field.
The Times celebrating the best injectors in the UK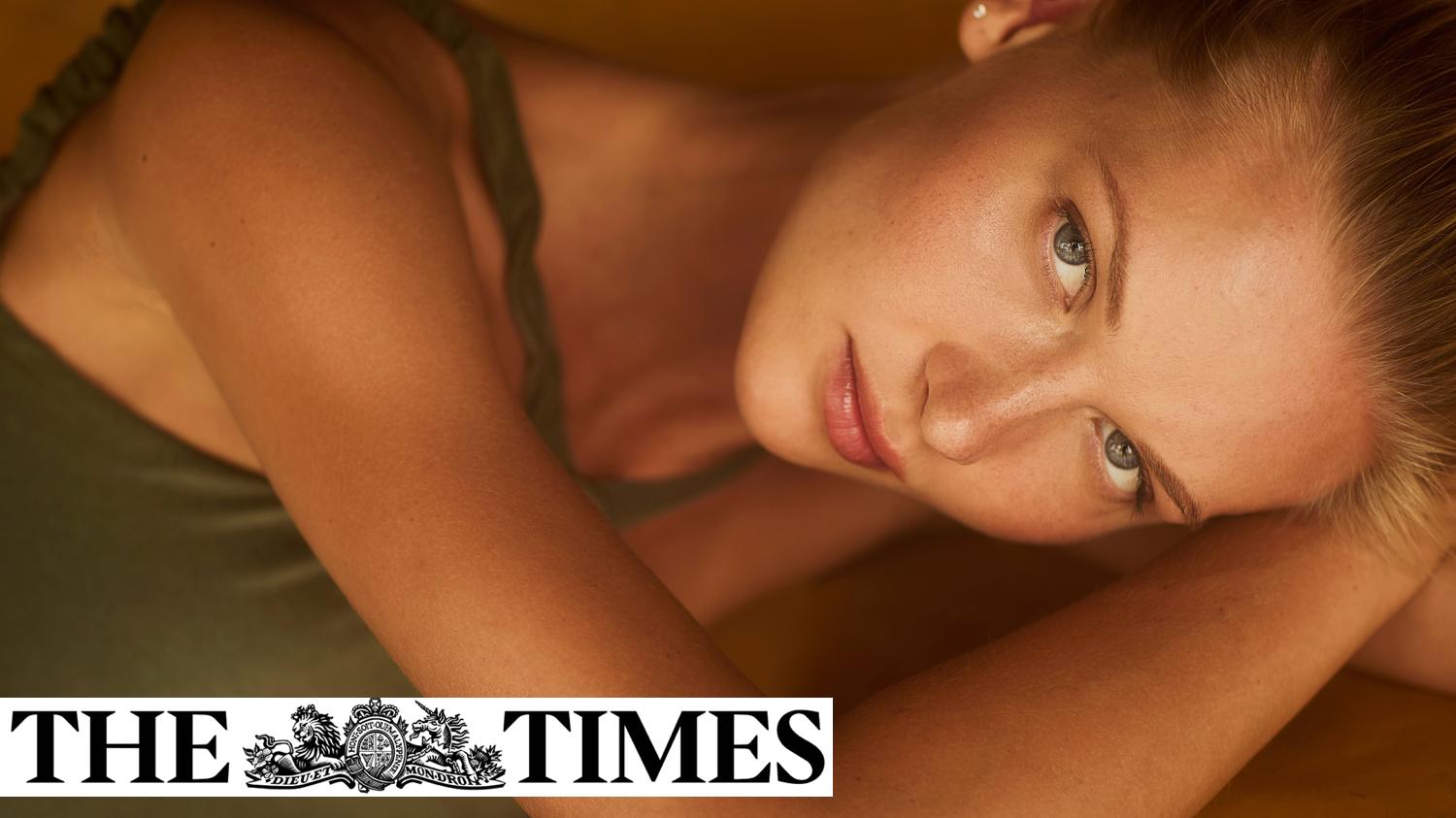 The Times has recognized the innovators in the botox industry.
If you're curious to know which doctors made the list, check out the article just published.
It's an honor to support professionals in delivering top-notch care and safety to their patients: find out which of these doctors are utilizing the Juvapen robotic syringe for superior clinical results !

At Juvaplus we're committed to providing the highest quality tools to the medical and aesthetic industry. Congratulations to the talented doctors, whether in the media spotlight or not, recognized for their exceptional skills!
Live injections from AMWC Monaco
This year's Anti-Ageing Medicine World Congress is over and what a success ! Our upcoming filler injection technology was presented live by Dr Ali Pirayesh. Controlled delivery for painless and safe injections. [Coming soon]
Join us at AMWC Monaco !

The Anti-Ageing Medicine World Congress is back. Discover a top-tier scientific program and hear firsthand about the future of the industry.
Ever heard of robotic injections ? Meet us booth V40 so you don't miss out on this revolutionary new way of injecting: delivering more safety, repeatability and precision for superior clinical outcomes. March 30th to April 1st 2023 in Monaco.
Micro-toxin: a new technique on the rise
Microtoxin, also called meso-toxin, is an advanced injection technique originating from Korea in the 2000s. It has quickly gained in popularity among younger patients. A micro-toxin procedure involves the injection of multiple tiny doses of highly diluted toxin on the intradermal level causing slight muscle weakening – and aiming for a natural look.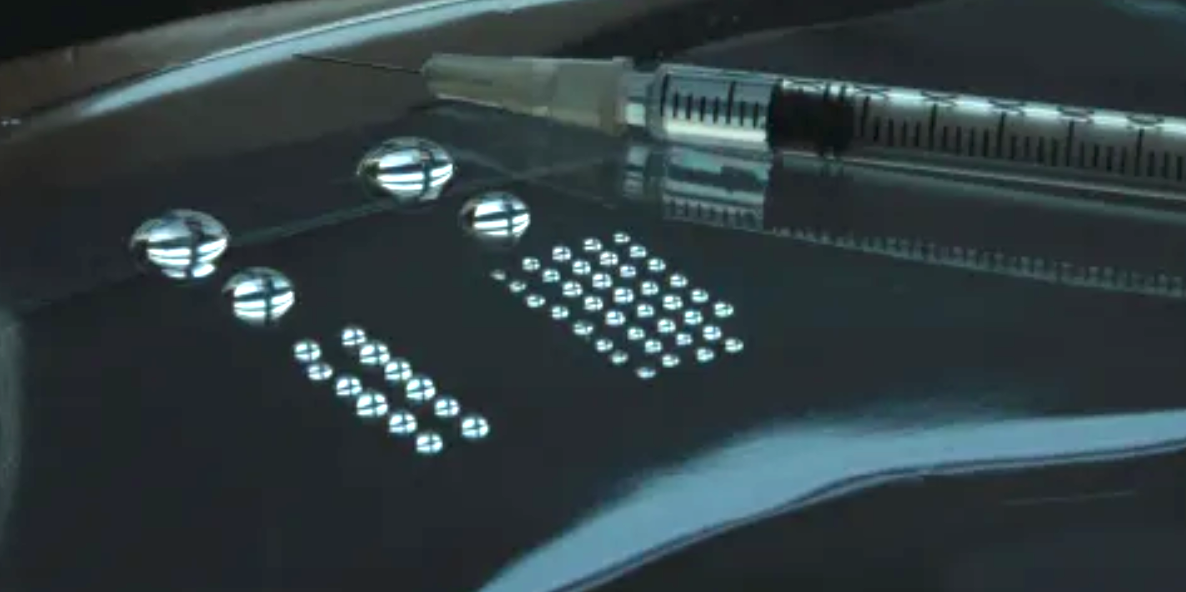 How does Micro-Toxin Differ from a normal toxin procedure?
The major difference between a microtoxin and a traditional toxin procedure is that micro-toxin is injected more superficially and in smaller aliquots. Microtoxin is performed in the dermis or at the interface between the dermis and the superficial layer of the muscle. Bolus size is much smaller than in traditional injection but in far greater number. 1 mL may be injected in up to 100-120 injections. This means that one injection can be as low as 0.0083 ml.

Microtoxin Treatments
A micro-toxin treatment may target delicate facial muscles such as fine lines around the eyes and facial asymmetry. Since the toxin is injected intradermally, a more natural look is achieved; fine lines and wrinkles are reduced without the risk of a "frozen face."
According to a study published in the Journal of Cosmetic Dermatology, micro-toxin may also be effective for the treatment of mild to moderate acne and rosacea. All 35 patients who exhibited mild to moderate acne proclaimed a prominent positive effect such as a narrowing of pores, a smoothing of post-acne scars, and less pronounced sebum secretion.
Why use Juvapen ?
Practitioners often shy away from this procedure due to its difficulty. Micro-toxin involves the delivery of very small doses injected over multiple injection points. By using a computer-controlled syringe, one may limit the involved guesswork and ensure repeatable and fast delivery.
Juvapen Expert standardizes micro-toxin procedures, improving precision, repeatability and speed. The robotic syringe eliminates the chance of over-injection by ensuring perfect repeatability in doses as low as 0.005ml. Exact amount desired can be entered into the robotic syringe and personalized for each patient or zone.
The practitioner can focus solely on the technique, depth and location. Dosing difficulties are eliminated guaranteeing a natural result with no errors in dosing.
References
Tonnard, P., Verpaele, A. and Bensimon, R., 2018. Centrofacial Rejuvenation. Stuttgart: Georg Thieme Verlag.
Refinery29, P., 2022. Microdosing is the new Botox trend. [online] theaestheticguide.com. Available at: <https://www.theaestheticguide.com/microdosing-new-botox-trend> [Accessed 12 July 2022].
Woo, K., 2020. Clinical Tips and Recent Advances in Cosmetic Uses of Botulinum Toxin Including Mesobotox. [online] Synapse.koreamed.org. Available at: <https://synapse.koreamed.org/upload/synapsedata/pdfdata/1119jkma/jkma-48-1225.pdf> [Accessed 12 July 2022].
Shetty, R., 2018. Dynamic relaxers of the face. Journal of Cutaneous and Aesthetic Surgery, 11(2), p.47.
Wu, W., 2015. Microbotox of the Lower Face and Neck. Plastic and Reconstructive Surgery, 136, pp.92S-100S.