Live injections from AMWC Monaco
This year's Anti-Ageing Medicine World Congress is over and what a success ! Our upcoming filler injection technology was presented live by Dr Ali Pirayesh. Controlled delivery for painless and safe injections. [Coming soon]
Join us at AMWC Monaco !

The Anti-Ageing Medicine World Congress is back. Discover a top-tier scientific program and hear firsthand about the future of the industry.
Ever heard of robotic injections ? Meet us booth V40 so you don't miss out on this revolutionary new way of injecting: delivering more safety, repeatability and precision for superior clinical outcomes. March 30th to April 1st 2023 in Monaco.
Micro-toxin: a new technique on the rise
Microtoxin, also called meso-toxin, is an advanced injection technique originating from Korea in the 2000s. It has quickly gained in popularity among younger patients. A micro-toxin procedure involves the injection of multiple tiny doses of highly diluted toxin on the intradermal level causing slight muscle weakening – and aiming for a natural look.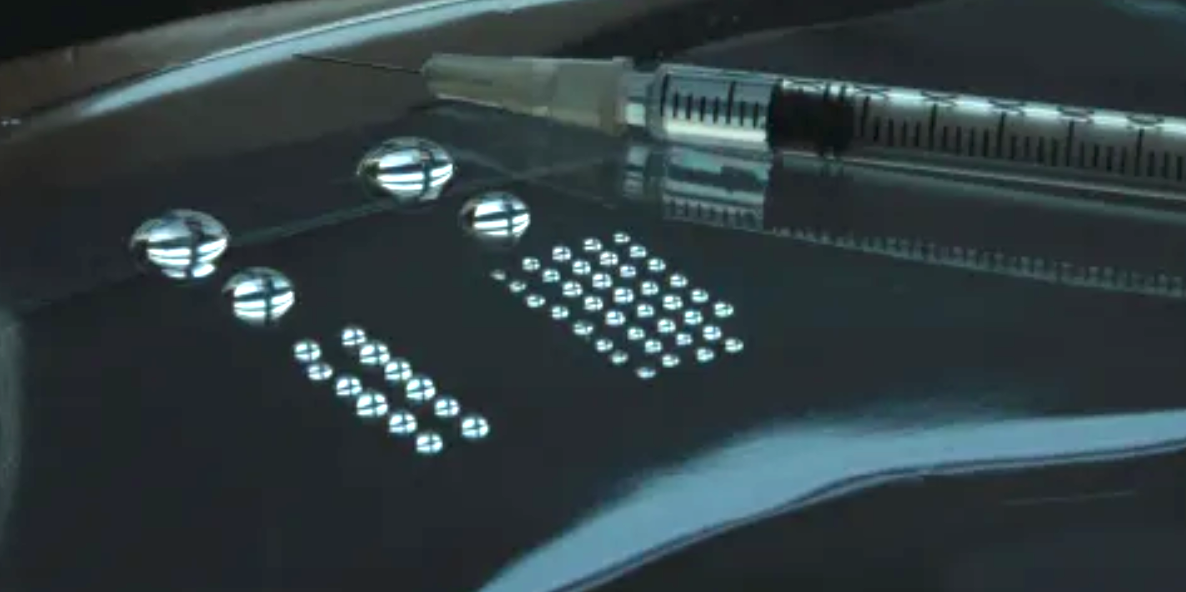 How does Micro-Toxin Differ from a normal toxin procedure?
The major difference between a microtoxin and a traditional toxin procedure is that micro-toxin is injected more superficially and in smaller aliquots. Microtoxin is performed in the dermis or at the interface between the dermis and the superficial layer of the muscle. Bolus size is much smaller than in traditional injection but in far greater number. 1 mL may be injected in up to 100-120 injections. This means that one injection can be as low as 0.0083 ml.

Microtoxin Treatments
A micro-toxin treatment may target delicate facial muscles such as fine lines around the eyes and facial asymmetry. Since the toxin is injected intradermally, a more natural look is achieved; fine lines and wrinkles are reduced without the risk of a "frozen face."
According to a study published in the Journal of Cosmetic Dermatology, micro-toxin may also be effective for the treatment of mild to moderate acne and rosacea. All 35 patients who exhibited mild to moderate acne proclaimed a prominent positive effect such as a narrowing of pores, a smoothing of post-acne scars, and less pronounced sebum secretion.
Why use Juvapen ?
Practitioners often shy away from this procedure due to its difficulty. Micro-toxin involves the delivery of very small doses injected over multiple injection points. By using a computer-controlled syringe, one may limit the involved guesswork and ensure repeatable and fast delivery.
Juvapen Expert standardizes micro-toxin procedures, improving precision, repeatability and speed. The robotic syringe eliminates the chance of over-injection by ensuring perfect repeatability in doses as low as 0.005ml. Exact amount desired can be entered into the robotic syringe and personalized for each patient or zone.
The practitioner can focus solely on the technique, depth and location. Dosing difficulties are eliminated guaranteeing a natural result with no errors in dosing.
References
Tonnard, P., Verpaele, A. and Bensimon, R., 2018. Centrofacial Rejuvenation. Stuttgart: Georg Thieme Verlag.
Refinery29, P., 2022. Microdosing is the new Botox trend. [online] theaestheticguide.com. Available at: <https://www.theaestheticguide.com/microdosing-new-botox-trend> [Accessed 12 July 2022].
Woo, K., 2020. Clinical Tips and Recent Advances in Cosmetic Uses of Botulinum Toxin Including Mesobotox. [online] Synapse.koreamed.org. Available at: <https://synapse.koreamed.org/upload/synapsedata/pdfdata/1119jkma/jkma-48-1225.pdf> [Accessed 12 July 2022].
Shetty, R., 2018. Dynamic relaxers of the face. Journal of Cutaneous and Aesthetic Surgery, 11(2), p.47.
Wu, W., 2015. Microbotox of the Lower Face and Neck. Plastic and Reconstructive Surgery, 136, pp.92S-100S.
Treating Hyperhidrosis Without Pain
The intense heat we are seeing in most parts of Europe this summer may exacerbate symptoms of hyperhidrosis (excessive sweating). 2% of the population are affected and may feel great discomfort in private and social settings. This condition can affect any part of the body but is usually seen in the axillae (axillary hyperhidrosis), palms (palmar hyperhidrosis) and soles (plantar hyperhidrosis).
Fortunately, hyperhidrosis is easily and safely treated with botulinum toxin (Botox) injections. Botulinum toxin provides longer-lasting results than topical treatments while still being minimally invasive.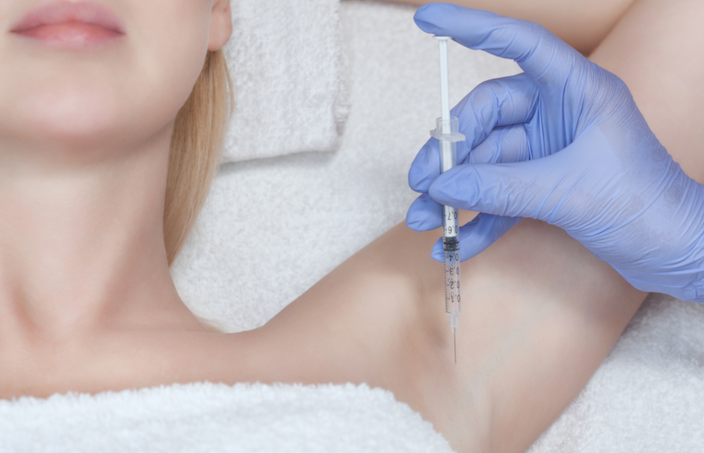 While excessive sweating can occur in different areas of the body, the common factor is that toxin injections in these areas are almost always painful. Thanks to innovative technological developments, there is a way to treat hyperhidrosis in a more pleasant way. By using thinner needles and robotically assisted syringes like Juvapen, the flow of injection is slow, consistent and perfectly regulated – making the procedure significantly less painful. Patients have shown strongly increased satisfaction compared to a manual injection. With these techniques, bruising and swelling, especially in the axillary zone, have been reduced to a minimum.
How to ?
For treating axillary hyperhidrosis, 50 units of toxin per armpit, subdivided into 25 subdermal injections of 2 units is recommended. For palmar hyperhidrosis a treatment of 50U to 100U is recommended. Depending on the size and extent of plantar hyperhidrosis, approximately 40-60 injections of 80 to 120U is recommended. The onset of effects commences 2-4 days after the treatment, peaking about two weeks after. Effects last between six to eight months.
Sources:
Image: Hagerstown. n.d. What It's Like to Get Botox for Sweating – Hagerstown. [online] Available at: <https://www.hagerstownderm.com/botox-sweating-hagerstown/> [Accessed 27 July 2022].
Doft, M., Hardy, K. and Ascherman, J., 2012. Treatment of Hyperhidrosis With Botulinum Toxin. Aesthetic Surgery Journal, 32(2), pp.238-244.
Healthline. n.d. Botox for Sweating: How It Works, Cost, Targeted Areas, and Risks. [online] Available at: <https://www.healthline.com/health/botox-for-sweating> [Accessed 25 July 2022].
Scamoni, S., Valdatta, L., Frigo, C., Maggiulli, F. and Cherubino, M., 2012. Treatment of Primary Axillary Hyperhidrosis with Botulinum Toxin Type A: Our Experience in 50 Patients from 2007 to 2010. ISRN Dermatology, 2012, pp.1-5.
Heckmann, M., 2005. Low-Dose Efficacy of Botulinum Toxin A for Axillary Hyperhidrosis. Archives of Dermatology, 141(10), p.1255.
Toxin Injections: The Most Effective Treatment for Bruxism?
Several new applications of botulinum toxin for therapeutic purposes have recently been proven effective. While some are still considered off-label, new market authorizations are growing, with the recent example of France just approving Botox® for new therapeutic purposes.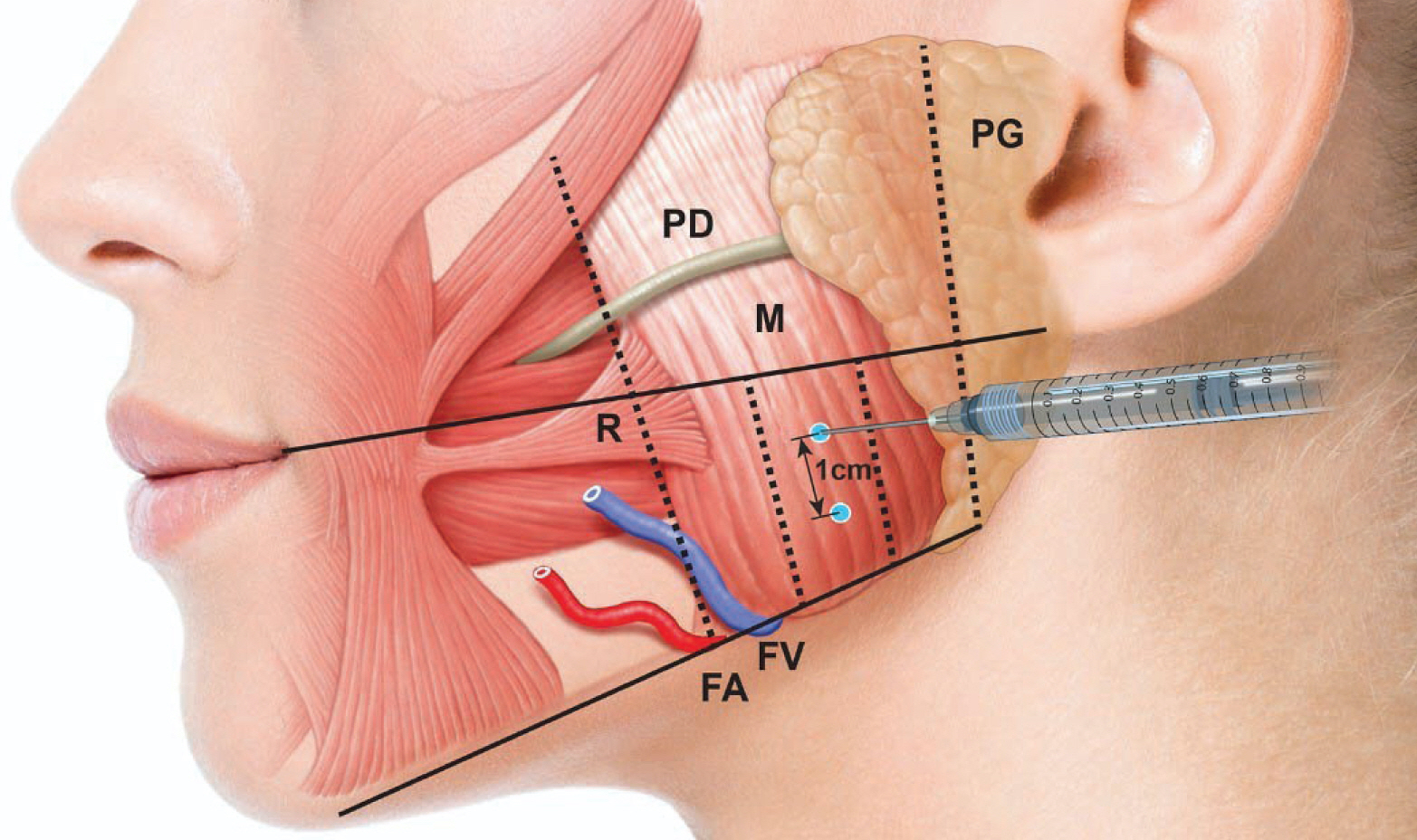 Image: Sleepmedres.org. n.d. [online] Available at: <https://www.sleepmedres.org/m/makeCookie.php?url=/m/journal/view.php?number=116>
One of the common conditions which toxin can help treat is bruxism. Tan et al, (2000) first postulated that toxin was safe and effective in the treatment of severe bruxism through the reduction of muscular activity. In recent years, this notion gained much significance; multiple studies have been conducted to test and understand the efficacy of toxin on bruxism.
What is Bruxism?
Bruxism is a condition of repetitive activity of the masticatory muscles causing a patient to grind or clench their teeth. Bruxism manifests itself into two categories: awake bruxism and nocturnal bruxism where the patient clenches their teeth in their sleep. Bruxism can often be severe, leading to jaw disorders, migraines or damaged teeth, and abnormalities of the orofacial structure.
Treatments for Bruxism
Treatments for bruxism include addressing the perceived underlying causes such as stress and anxiety. This is done through practising relaxation techniques and improving sleep. Furthermore, it is recommended that patients avoid smoking and drinking, and eating hard foods or chewing gum in the case of tooth or jaw pain. Various clinical drugs have been investigated in their efficacy in alleviating bruxism symptoms, but have been shown to not be entirely effective. In fact, the recommended modalities of treatment have not been proven to be entirely effective as they do not solve the problem, instead aiding in the management of symptoms.
Toxin for Bruxism
The positive impact of toxin on bruxism occurs when toxin acts on the neuromuscular junction. This reduces the contraction of the muscle, lowering biting pressure up to 20%-30%. Furthermore, a reduction of up to 30% of the masseter muscle can be expected. To address bruxism, the injection should occur around 1.5 cm from the lower border of the mandible. Injecting into facial nerves should be avoided. Literature provides evidence that 20-30 units injected on each side are efficient. Each mandible should be injected three to five times with 5 to 10 BU (Botox dosage) per injection. Nonetheless, a standardized dosage does not yet exist.
A 2019 peer review of 68 studies found that toxin injections successfully reduce the frequency of episodes and decrease the maximum occlusal force generated, thus decreasing original symptoms. The authors further claim that toxin is a safe and effective treatment for patients with bruxism, especially in patients with severe bruxism. However, the therapeutic effect on the masseter muscle comes into effect only about three weeks after treatment.
Aside from treating bruxism, injecting toxin in the masseter muscles has the alternative effect of slimming and contouring the lower face. The toxin inhibits the clenching of the jaw, thus, transforming a square jaw into a more oval, feminine shape. 
Juvapen Expert for Bruxism
It is especially important that the practitioner masters the injection technique when treating bruxism as the wrong depth or location might result in an injection into the facial nerves potentially leading to chewing and talking disorders. With Juvapen Expert administering the exact dosage, the practitioner can focus its attention solely on technique to ensure a concise treatment.
Juvapen Expert, video credit: Dr Munir Somji, UK
Mayo Clinic. 2022. Bruxism (teeth grinding) – Symptoms and causes. [online] Available at: <https://www.mayoclinic.org/diseases-conditions/bruxism/symptoms-causes/syc-20356095#:~:text=Bruxism%20(BRUK%2Dsiz%2Dum,a%20sleep%2Drelated%20movement%20disorder.> [Accessed 12 July 2022].
Kwon, K., Shin, K., Yeon, S. and Kwon, D., 2019. Application of botulinum toxin in maxillofacial field: part I. Bruxism and square jaw. Maxillofacial Plastic and Reconstructive Surgery, 41(1).
Fernandez-Nunez, T., Amghar-Maach, S. and Gay-Escoda, C., 2019. Efficacy of botulinum toxin in the treatment of bruxism: Systematic review. Medicina Oral Patología Oral y Cirugia Bucal, 24(4), pp.416-424.
Asutay, F., Atalay, Y., Asutay, H. and Acar, A., 2017. The Evaluation of the Clinical Effects of Botulinum Toxin on Nocturnal Bruxism. Pain Research and Management, 2017, pp.1-5.
nhs.uk. n.d. Teeth grinding (bruxism). [online] Available at: <https://www.nhs.uk/conditions/teeth-grinding/> [Accessed 12 July 2022].
Kwon, K., Shin, K., Yeon, S. and Kwon, D., 2019. Application of botulinum toxin in maxillofacial field: part I. Bruxism and square jaw. Maxillofacial Plastic and Reconstructive Surgery, 41(1).
Dalmedo, V., 2017. Management of masseter hypertrophy and bruxism with Botulinum Toxin A. [online] The PMFA Journal. Available at: <https://www.thepmfajournal.com/features/features/post/management-of-masseter-hypertrophy-and-bruxism-with-botulinum-toxin-a> [Accessed 13 July 2022].
TAN, E. and JANKOVIC, J., 2000. TREATING SEVERE BRUXISM WITH BOTULINUM TOXIN. The Journal of the American Dental Association, 131(2), pp.211-216.
Events & Congresses: where to meet us this June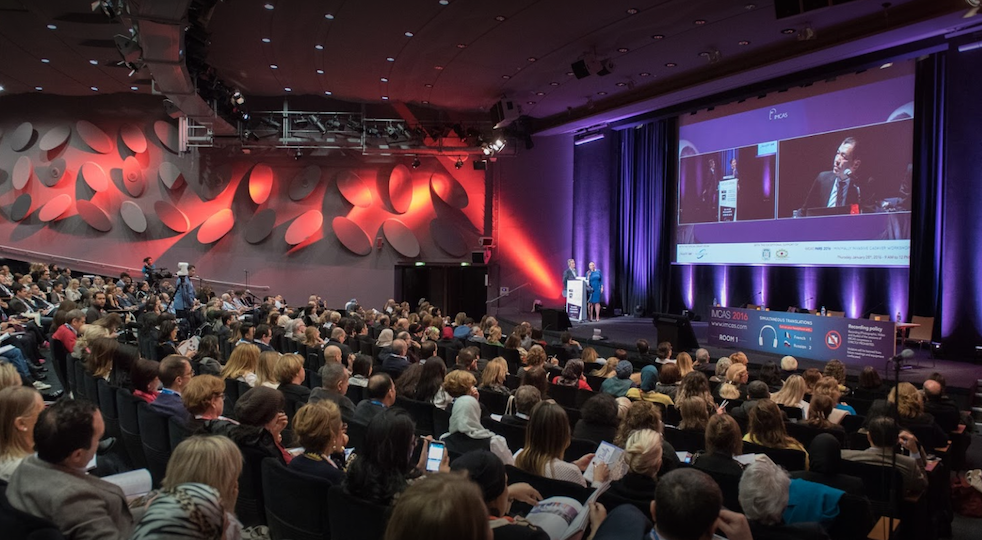 • IMCAS World Congress in Paris from June 3rd to 5th (booth MB35, Level 2)
• FACE Conference in London from June 17th to 18th (booth 3)
• Botulinum Toxin Summit in Corsica from June 17th to 18th
Traditional syringe vs. Dentapen, a clinical trial
There is a constant search for new techniques to avoid the invasive and painful nature of injections. This paper shows how spectacular pain reduction is achieved with the new Dentapen. Patients were asked to rate the level of pain experienced during the injections. Read the full paper by following this link.
Fernández-Castellano, E.R.; et. al. Pain Experienced during Various Dental Procedures: Clinical Trial Comparing the Use of Traditional Syringes with the Controlled-Flow Delivery Dentapen® Technique. Medicina 2021, 57, 1335. https://doi.org/10.3390/medicina57121335
Going to AMWC ? We'll see you there

Join us in Monaco starting March 31 to learn from the best in the game and see the industry's latest trends. We would like you to join us at booth G16 (Diaghilev hall) during this year's Anti Ageing Medicine World Congress. Discover Juvapen Expert and the upcoming Fillersafe in a world exclusive.
How do you guarantee less painful injections ?
The Pitié Salpêtrière Hospital in Paris recently led a study on the pain experienced with botulinum toxin injections. 60 patients with facial palsy have been separated in two groups: 30 patients in the Juvapen group and 30 patients in the standard technique group. Authors have concluded that Juvapen is a less painful injection technique than the standard technique. Read the full study or extract by following this link.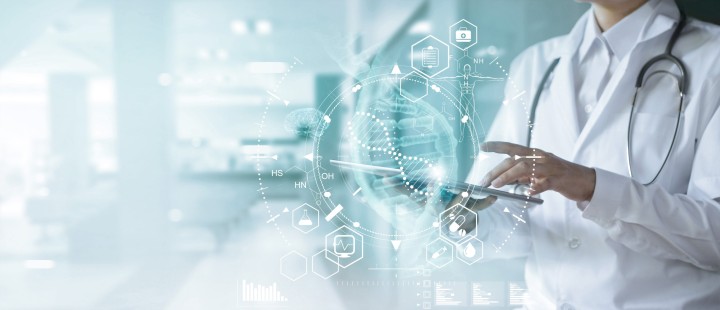 Retrograde injections with Juvapen
What is the retrograde injection technique ?
When injecting toxin, it has been clinically proven to allow optimal muscle response. Authors have used a robotic syringe, Juvapen, in order to perform this advanced technique. A new way to inject in aesthetics ! Find out more by reading the full paper on PubMed.